The most essential items you'll need to begin life on the trails.
No. 1:- Waterproof hiking boots
The best outdoor experiences start with comfortable, dry feet. Therefore, investing in a decent pair of waterproof hiking boots will give you a well‑deserved head‑start onto the trails. The good thing is, if you get a good one, you'll use it for many years before it needs to be retired. No need to rob a bank getting a brand new one. You will get the same value from a used hiking boot so long as it is in good condition at the time of purchase. Budget: Ksh 4K‑6K for a used boot or Ksh 9K‑20K for a brand new one.
Tip: Go for one size larger than your regular shoe size. This ensures a comfortable fit when going up and down steep slopes, and of course, the extra space comes in handy when you need to don four pairs of socks on summit night at such destinations as Mt. Kenya and Mt. Kilimanjaro.
No. 2:- Hiking bag (20‑40L)
You obviously need a bag to carry your supplies and a change of clothes. You can certainly use your regular backpack, but investing in a good hiking bag is a more informed choice.
A good hiking bag has the following features: ‑ roomy enough to accommodate everything you will need on a day hike, including snacks, raincoat, water, other supplies, and a change of clothes. ‑ waterproof (or at least semi‑waterproof) to keep the contents dry enough in case of sudden showers. ‑ has several compartments to help you organize your carriables. ‑ has several openings for easy access while carrying it — so you do not have to keep stopping to remove something. Most men will do fine with 20‑30L, while most women go for 30‑40L. If unsure, go for a 30L bag. It should be adequate to carry everything you will need on a day hike.
No. 3:- Hydration Pack Water Bladder
Hydration is mandatory while out in the wild. Being intentional about how you carry your water will save you lots of trouble, help you contribute to environmental conservation, and make your hiking time so much easier.
A water bladder is the best choice for carrying your water. Simply fill it, slip it into your hiking bag, and suckle from the pipe every once in a while. This saves you lots of energy you would have wasted had you carried the water in a bottle or other container.
Water Bladders & Hydration Packs
KSh

1,800 –

KSh

2,100 incl. VAT
Quick View
No. 4:- Thermal Wear and/or cargo pants
Donning thermal wear (or tights) helps you stay warm and comfortable without wearing bulky clothes.
Good thermal wear will be made of moisture‑wicking fabric that wicks sweat away, keeping your skin dry throughout. Most women are comfortable hiking solely in thermal wear, while most men will slip on hiking shorts on top. Whichever way you like it, you are guaranteed a pleasant experience hiking in thermal wear.
No. 5:- Windproof Hiking Buff, Hat or Baseball Cap
A hiking buff is a versatile tubular cloth that serves a variety of purposes: ‑ around the neck as a scarf to keep your neck and lower face warm; ‑ on your head and forehead to cover your hair and shield your forehead from sunburn; ‑ folded as a bandana to hold long hair in place; and ‑ over the head and lower face to function as a balaclava.
In short, it keeps you warm and shields you from wind, sunburn, and frostbite. A hat or baseball cap does an equally good job as far as sun protection goes.
No. 6:- Hiking Pole
Hiking often involves walking long hours over rugged terrain, and this could put lots of strain on your feet, knees, back, and shoulders. A hiking pole goes a long way to help ease the burden on vital parts of your body, conserve energy, and lower the risk of injury. While you can always improvise with a stick, it is definitely a better idea to invest in a proper hiking pole — especially if you intend on incorporating hiking into your fitness routine for the long term.
Tip: For the best experience, always use the hiking pole on your weaker hand. For instance, hold the pole in your left hand if you are right-handed.
No. 7:- Rain Gear
It is often said that there is no such thing as bad weather for hikers, only bad — or missing — gear, and we could never agree more! You can never trust the weatherman too well, so carrying your raingear is always an informed decision. You can either go for a raincoat or get a rain poncho. A rain poncho is our best recommendation, as it easily covers your body and bag at the same time while freeing up your hands.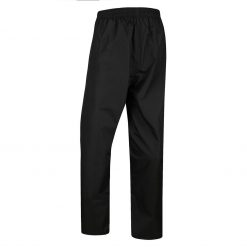 Out of stock
Quick View
Illustrations